Wzgórze Monte dei Cappuccini
Jest takie miejsce w Turynie, które bardzo lubią odwiedzać zwłaszcza turyści. Jego popularność wynika z faktu, że roztacza się stąd przepiękny widok na całe miasto Turyn i okalające je, jak skalna bariera, majestatyczne Alpy. Mowa tu o Monte dei Cappuccini jednego z punktów widokowych Turynu.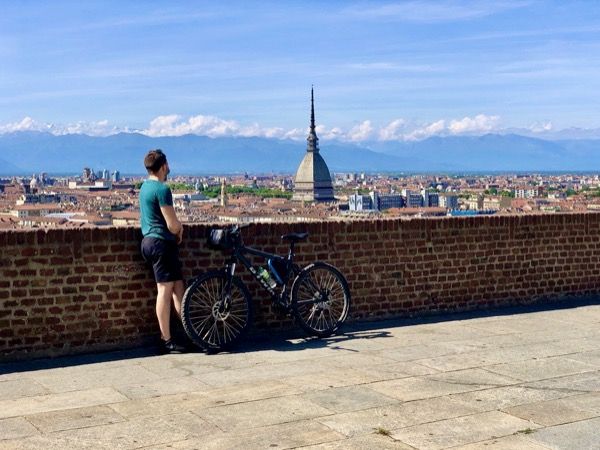 Można tu dotrzeć spacerkiem z centralnego punktu miasta, z Piazza Castello.
Wystarczy przejść przez całą via Po pasażem pod arkadami, w kierunku rzeki Pad. Już z Piazza Vittorio Veneto, patrząc na wzgórze turyńskie Monte dei Cappuccini zaznacza się sylwetką białego kościółka o bardzo regularnej formie. Z Piazza Vittorio Veneto przechodzimy przez most na rzece i od charakterystycznego okrągłego kościoła Gran Madre droga sama poprowadzi was na wzgórze.
[adrotate banner="3″]
Stając przy murku, z którego widać rozciągające się całe miasto, można zdać sobie sprawę jak oryginalna jest budowla Mole Antonelliana, która najbardziej rzuca się w oczy. To najlepsze miejsce by ocenić jej kształt i to, jak majestatycznie góruje nad miastem.
Zaskakuje bardzo regularność Turynu, gdzie budynki prawie wszystkie mają tę samą wysokość, a przynajmniej w części zabytkowej.
Na placyku z tarasem widokowym, znajduje się kościół franciszkanów – Santa Maria al Monte . Wchodzi w skład całego kompleksu klasztornego zlokalizowanego w tym miejscu. To właśnie od tego zgromadzenia zakonnego wzgórze bierze nazwę – Monte dei Cappuccini – Góra Franciszkanów.
Mówi się, że w kościele wydarzył się cud, który mieszkańcom Turynu bardzo zapadł w pamięć. W kościele znajduje się jego krótki opis i zamieszczona jest kopia obrazu przedstawiająca całe wydarzenie.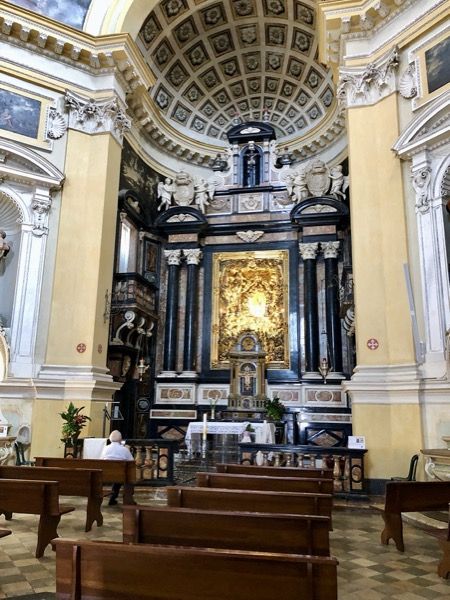 Zdarzyło się to w okresie wojny domowej w Piemoncie w okresie rządzenia królowej Marii Cristiny nazywanej Madama Reale (1640 – 1642).
Kiedy w mieście odbywała się rzeź ludności dokonywana przez żołnierzy francuskich, część mieszczan schroniła się w tym kościele. Podczas kiedy żołnierze zabijali bezbronnych ludzi, jeden z Francuzów dostał się do ołtarza i próbował otworzyć szpadą drzwiczki tabernakulum na wszystkie sposoby. W pewnym momencie z zamkniętej skrzynki zaczął wydobywać się podmuch ognia, który poraził go i powalił na ziemię. Zaskoczony mężczyzna padając, zaczął powtarzać przestraszony: "Mon Dieu, mon Dieu!" (Mój Boże, mój Boże!). Do tej pory na tabernakulum znajdują się nieregularne ślady cięcia szpadą.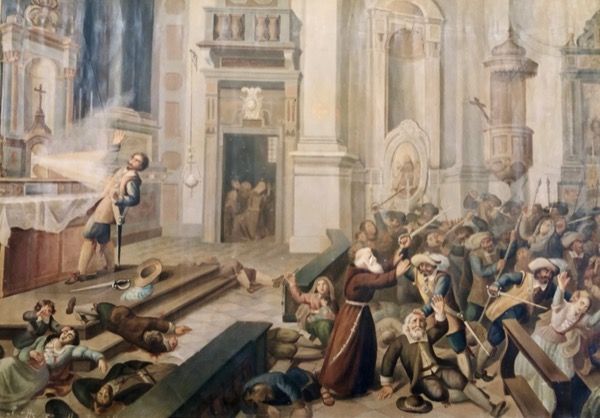 Dodatkowo wydarzenia potwierdzają pisemne zeznania naocznych świadków, złożone pod przysięgą w Sądzie w Savigliano w 1640 roku. Przetrzymywane są do dziś w Archiwum Państwowym w Mediolanie.
Muzeum Gór
Na placu obok kościoła w pomieszczeniach należących do klasztoru posiada siedzibę Narodowe Muzeum Gór im. Duca degli Abruzzi.
[adrotate banner="3″]
W momencie kiedy zobaczycie cały łańcuch alpejski, który rozciąga się stąd w przestronnej panoramie, zrozumiecie doskonale dlaczego właśnie to miejsce wybrano na siedzibę muzeum. Dodatkowo na dachu budynku znajduje się punkt obserwacyjny z lunetką, na który można wejść w trakcie zwiedzania muzeum.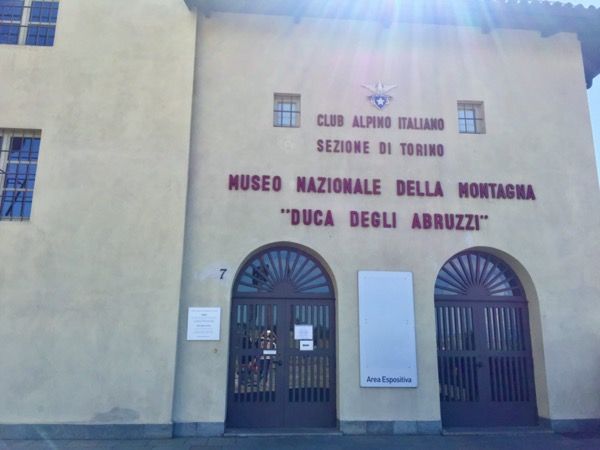 Muzeum istnieje on od 1874 roku i został utworzony na prośbę Włoskiego Klubu Alpejskiego. 30 sierpnia 1885 roku z okazji Kongresu Alpejskiego w budynku wystawiono wystawę fotograficzną. Następnie w tych wnętrzach gościły różne inne wystawy fotograficzne i naukowe nawiązujące do tematyki górskiej.
W 1902 roku książę Luigi di Savoia Duca degli Abruzzi podarował temu miejscu cały sprzęt używany w ekspedycji na Biegun Północny. Z biegiem czasu eksponatów przybywało i kolekcja powiększała się systematycznie.
Dzisiaj muzeum jest aktywnym centrum propagującym wiedzę na temat gór, a zwłaszcza alpinizmu.
Muzeum to także siedziba i założyciel International Alliance for Mountain Film (IAMF) którego celem jest promocja, rozpowszechnianie i waloryzowanie filmów o tematyce górskiej.
[adrotate banner="3″]