Wśród rodzajów pizzy jakie możecie spróbować we Włoszech jest jeden, który pochodzi z Turynu. Położony w Północnych Włoszech Turyn, jako że daleko od Neapolu, może mniej kojarzyć się z się tym typowym włoskim przysmakiem. Oczywiście nie wszyscy o tym wiedzą i często jest to dużym zaskoczeniem. W Turynie nazywa się ją pizza al tegamino albo pizza al padellino co oznacza ten sam produkt, po polsku powiedzielibyśmy pizza z foremki.
Co to jest pizza al tegamino / pizza al padellino?
Przygotowanie pizzy al tegamino jest dość proste. Po przygotowaniu ciasta, dzieli się je na porcje i umieszcza w aluminiowej, okrągłej foremce. Wcześniej natłuszcza się oliwą, by pizza nie przywarła podczas pieczenia. Ta odrobina oliwy czyni, że pizza jest delikatnie chrupiąca na powierzchni i miękka wewnątrz.
Niektórzy nawet uważają, że pizza ta jest łatwiejsza do przetrawienia niż ta klasyczna. Wiąże się to z faktem, że ciasto po włożeniu do foremki wyrasta jeszcze przez jakiś czas i to daje mu tę właściwość.
Oprócz idealnie regularnych kształtów i nieco grubszego ciasta, pizza ta jest nieco mniejsza od innych rodzajów. Niezmieniona jest natomiast gama smaków. Jak w każdej innej pizzerii, także w tej serwującej pizzę al tegamino, znajdziemy typową margheritę, quattro formaggi, gorgo cipolla, albo bardziej wymyślne – w zależności od fantazji kucharza.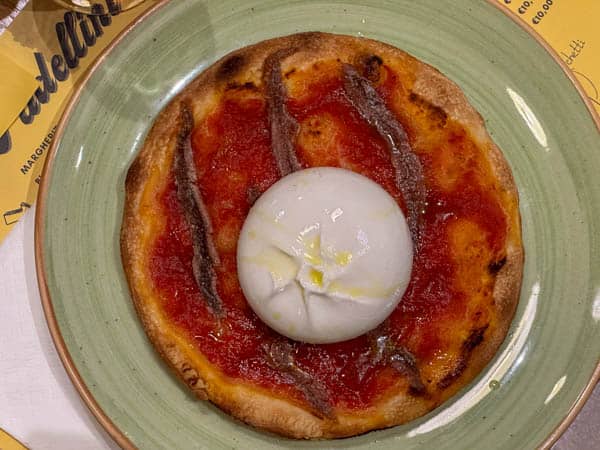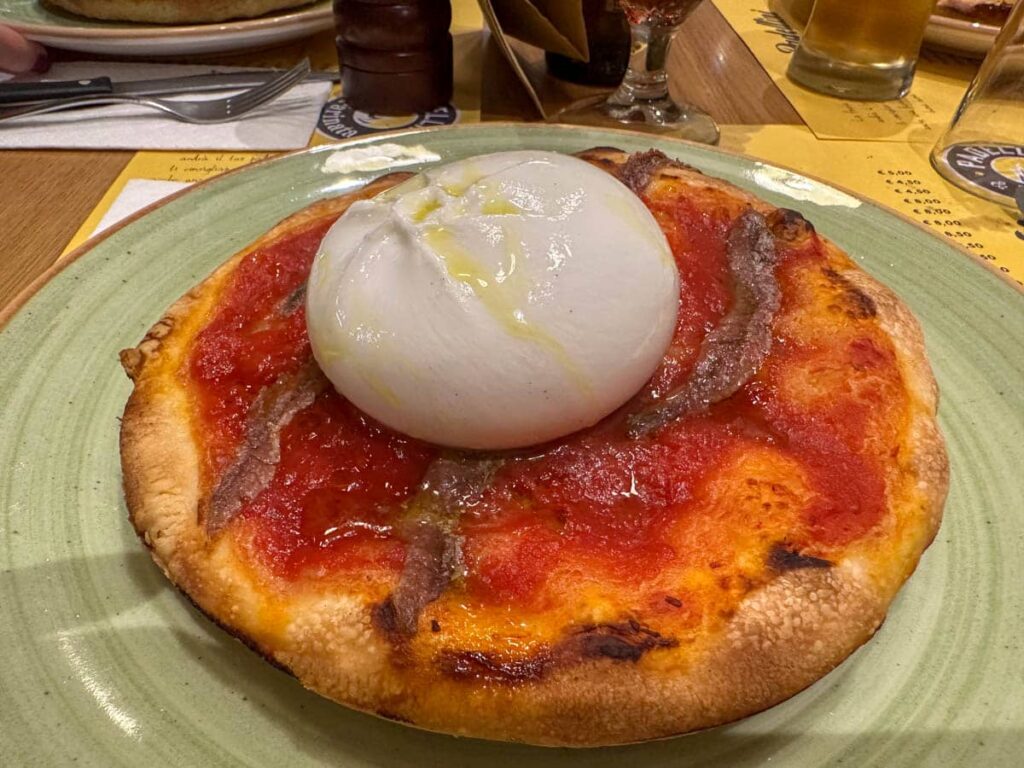 Jak powstała pizza al tegamino?
Zazwyczaj pizzę przygotowuje się po złożeniu zamówienia. Pizzaiolo czyli "kucharz od pizzy" z przygotowanego wcześniej ciasta formuje okrągłe placki. Czasami w pizzeriach ci bardziej sprytni wymachują ciastem w powietrzu, formując okrągły placek, po czym spoczywa on na blacie i nakłada się na niego sos pomidorowy i wszystkie inne składniki przewidziane w przepisie. Pizza taka zawsze może mieć pewną nieregularność, bo wiadomo, ciasto różnie może się rozłożyć.
W pizzerii, gdzie serwowana jest tylko pizza al tegamino nie zobaczymy "wirującego ciasta". Przygotowanie pizzy al tegamino następuje wcześniej, może nawet przed otwarciem lokalu. Pojedyncze porcje ciasta umieszcza się w idealnie okrągłej foremce, można nawet nałożyć składniki jak sos pomidorowy, ser… W takiej formie pizze czekają na zamówienie. Czas pieczenia to ok. 8 minut.
Nie ma dokładnych źródeł, które jednoznacznie podają, jaki był początek powstania tego rodzaju pizzy. Tego możemy się tylko domyślać.
Wiadomym jest, że Piemontczycy, a co za tym idzie i turyńczycy są praktyczni i dobrze zorganizowani. Lubią zaplanować sobie niektóre parce i może to było podstawą powstania tego rodzaju produktu. Osoby bardziej uszczypliwe uważają, że właściciel pizzerii, gdzie zaczęto wyrabiać taką pizzę, chciał obsłużyć jak największą ilość gości. A wiadomo czym więcej gości tym większy zarobek.
Ten rodzaj pizzy wyrabia się także w innych regionach, teoretycznie w całych Włoszech, ale nie każda pizzeria posiada ją w menu. Dowiedziałam się nawet od pewnej osoby na Instagramie, że spotkała się z nią nawet w Neapolu.
W Turynie jest kilka lokali gdzie "od zawsze" wyrabia się pizzę al padellino, w których czasami niełatwo znaleźć miejsce, dlatego dobrze jest wcześniej je zarezerwować. Jak będziecie w Turynie zachęcam do spróbowania tej "turyńskiej" pizzy!