"Jeśli kawa jest zrobiona z uczuciem, może stać się wyśmienita. Proszę popatrzeć: kawa z wnętrza naczynia czuje czy jest sympatia między tym kto ją robi, a tym kto będzie ją pić."

Luigi De Crescenzo
Czy wiecie że… urządzenie do parzenia kawy espresso powstało w Turynie. Zostało skonstruowane zgodnie z pomysłem Angelo Moriondo, pochodzącego z rodziny turyńskich przemysłowców. Posiadali oni wytwórnię wermutu, a także słynną dawniej fabrykę czekolady "Moriondo e Gariglio".
Idąc w ślady rodzinnej tradycji Angelo zakupił dwa lokale w centrum Turynu: Grand-Hotel Ligure oraz American Bar w Galleria Nazionale na ulicy Via Roma.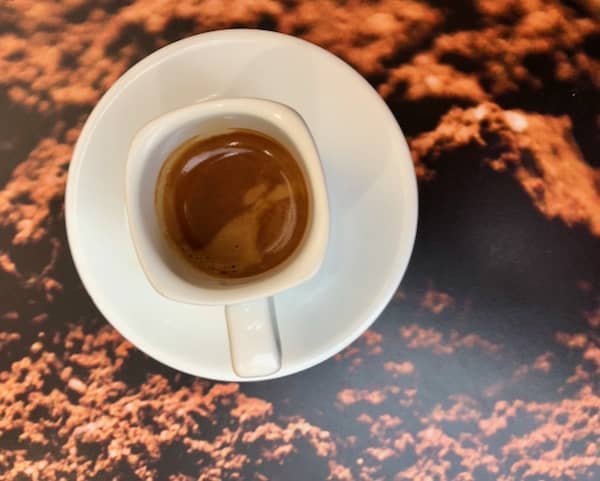 W czasach kiedy żył Moriondo (1854 -1914) kawa już była napojem bardzo popularnym i w jego lokalach często ją zamawiano. Klienci niestety skarżyli się na długi czas przygotowania kawy. Nie bez znaczenia był fakt, że jeden z lokali znajdował się niedaleko Dworca Głównego w Turynie Porta Nuova i wiele osób spośród klientów podróżowało pociągiem. A wiadomo jak to jest z podróżnymi – często w biegu. Moriondo starał się znaleźć sposób by przyspieszyć czas przygotowania kawy i w ten sposób obsłużyć więcej osób.
Moriondo wpadł na pomysł jak skonstruować maszynę, która mogłaby dużo szybciej przygotowywać kawę i w tym celu podjął współpracę z zaufanym technikiem. Wynalazek – maszynę do parzenia kawy – zaprezentował na wystawie Esposizione Generale w Turynie w 1884 roku i otrzymał za nią brązowy medal.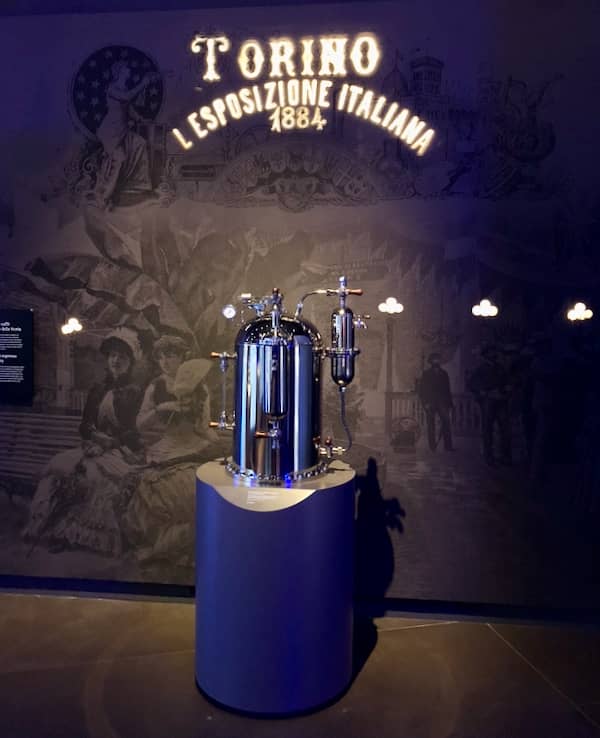 Maszyna posiadała jeden duży podgrzewany zbiornik, skąd gorąca woda przechodziła przez warstwę mielonej kawy oraz drugi zbiornik wytwarzający parę, która przechodząc przez warstwę kawy dopełniała napar. Wynalazek został opatentowany i ciągle unowocześniany, idea przewodnia jednak jest zachowana do dzisiaj.
To właśnie w kawiarni Caffè Ligure w Turynie niedaleko dworca kolejowego podawana była gościom pierwsza kawa espresso. Nazwa kawy espresso pochodzi od włoskiej nazwy pociągu ekspresowego, która po włosku brzmi espresso, bo w owym czasie maszyna to rzeczywiście ekspres – była w stanie przygotować 10 filiżanek co dwie minuty. Należy dodać, że wcześniej przygotowanie jednej kawy zajmowało ok 5 minut!
---
---
Maszynę wymyślona przez Angelo Moriondo można zobaczyć w Turynie w Muzeum Lavazza Via Bologna 32 , 10152; Torino.
---
---
Tekst napisany w oparciu o informacje zaczerpnięte w trakcie wizyty w Muzeum Lavazza